Contact Us
Contact Us Anytime
Feel free to contact us anytime with comments or questions. Our trained staff is ready and waiting to help you. Use this form to contact us and we'll be in touch soon.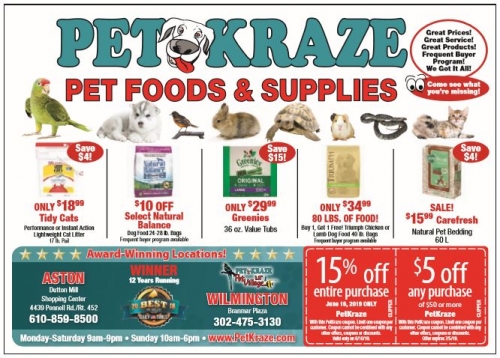 Valid: 06/01/2019 - 06/30/2019
Offered By: PetKraze
The Providence Animal Center will be at our Aston location from 4:00pm to 6:00pm the third Tuesday of every month now through October!